(UPDATE) EU regulations for drones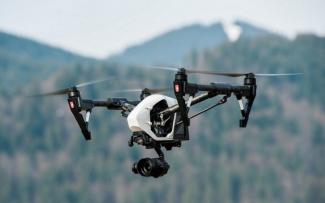 Since the beginning of 2021, EU-wide regulations for the operation of unmanned aerial vehicles (drones) have been in force, based on a decision by the European Commission dated 24 May 2019. The legal basis at national level (LuftVG, LuftVO, LuftVZO) was subsequently adapted by the "Act on the Adaptation of National Regulations to the Commission Implementing Regulation (EU) 2019/947 of 24 May 2019 on the Rules and Procedures for the Operation of Unmanned Aerial Vehicles".
Source: BMVI
Image: Fotolia / nesterenko_max
UPDATE (03.01.2022)
On 03.01.2022, the Federal Ministry of Digital Affairs and Transport decided to adapt the transitional rule for commercial drone operations in the open category.
One reason for the adjustment was that there are still no C-classified drones on the market and all current devices are considered inventory drones. Inventory drones (OPEN A2) had to maintain a distance of 50 metres from (individual) uninvolved persons at all times until 03.01.22, which made realistic use in cities and other urban areas in the open category almost impossible.
In order to allow operators of existing drones to continue their current operations, a national exemption was required, which will come into effect from 03.01.2022, reducing the minimum distance from drones with a take-off mass of less than 2 kg from 50 metres to 30 metres and in a slow flight mode to only 5 metres from individual uninvolved persons.
Preconditions:
    Drone take-off mass < 2 kg
    Remote pilot certificate A2
    Commercial operation
    Slow flight mode (maximum 3 m/s) must be a switchable mode, such as the tripod or tripod mode with DJI. This regulation is initially valid until 31.08.2022 and can be viewed here.
This regulation is valid until 31.08.2022 and can be viewed here.